Do you remember
this?
That was six months ago... We totally get our hands on this the moment I got it!
I decided to buy this instead of its high-end counterpart because I'm not after hd games, and I can clearly see the near future - babe banging this on the floor, tossing it in the wall... I cringe every time! and, yes, my premonition was true!
what i really need was an e-book reader (can't afford a Kindle yet) and some baby apps to keep baby fuss-free during travel or waiting for our turn on the clinic bearable plus, it makes learning fun. :) The device comes with charger and usb cable and a free tablet protector case but not earphones! #boo I uploaded several baby apps and surprisingly, it is true to its 8gb memory aside from the external memory that can be extended to 16gb. I could insert as well. I didn't buy any though because so far I'm satisfied with the memory it has.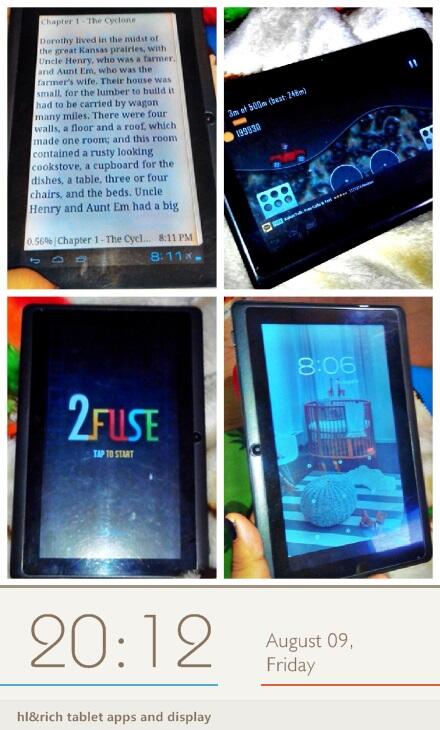 No problem connecting to WIFI but the camera as expected is pffft… You'll have to have a decent lighting if you wanna have a decent enough photo as this only have 0.3 megapixels front camera and 1.3 megapixels at the back- at least it has two lenses... *insert sarcasm here! Good thing I still got my Sony Cyber-Shot DSC-W290 handy-dandy with an extra lithium battery on a separate case!
Social networking sites and emails however usually hangs so I deleted it all and stick to my
A919i Duo
when it comes to checking emails, twits, likes and IG favorites and the like. It doesn't come with a SIM card slot too but it didn't bother me in any way.
How about the battery life? Amazingly, this device has a hardcore battery! I charge this every two to three days, take note, that we love playing Hill Climb Racing here and some good old PVZ!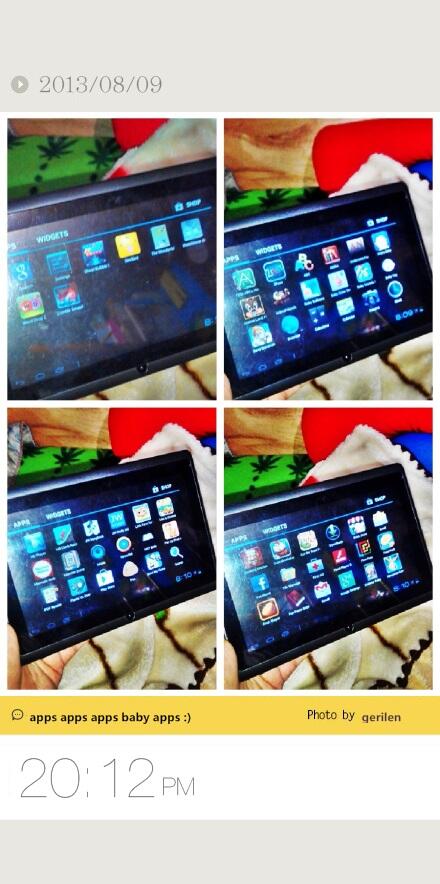 Satisfied as ever! I however downloaded a Clean Master app. One must have app! ;)
Have you tried this kinds of cheap tablet before? What's your say?